Best Sellers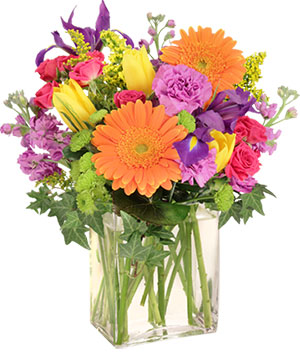 Celebrate Today!
Bouquet
Whether you're celebrating the birth of a child, kindness of a friend, the closing of a business deal or showing appreciation... Celebrate any occasion or brighten any day of the week with a colorful bouquet of fresh flowers! Don't they deserve a day that's all about them? Call AMY'S BLUE DAISY or order online today.
$70.00, $80.00, $90.00
Shown at $80.00
Best Sellers update weekly with the favorite arrangements of the people of Augusta. Let AMY'S BLUE DAISY create any of these best sellers for your home or party. Perhaps you want to send flowers to a friend, these trendy blooms are a great place to start.